Transcribe Your Book with Cindy McLane
A fast, easy, and painless way to get your own book done
Professional
Professional, fast, and affordable transcription service
Experienced
Cindy specialized in medical transcription for 13 fulfilling years
Efficient
Cindy delivers sooner than expected, is reasonable, and reliable
Get Your Own Book Written Without Having to Struggle Sitting at the Keyboard Typing for Weeks, Months, or Years
Transcription and Editing
Dubbing, transcription, and editing take a minimum of four hours per one 60-minute audio/video file.
Form Creation
Cindy has created numerous forms for doctors including fax cover sheets, telephone lists, new patient history and physicals, invoices, procedure sheets, medication logs, memos, job application, and dozens more
Retype Contracts
Cindy can retype forms into a Word document and email them to you finished within 24 hours.
Revisions
Cindy can type forms from scratch like Agreement Forms and put them into a Word document
Scan Documents and Photos
Documents and photos can be scanned and converted into digital format
Mailing Labels
Databases can be converted into mailing labels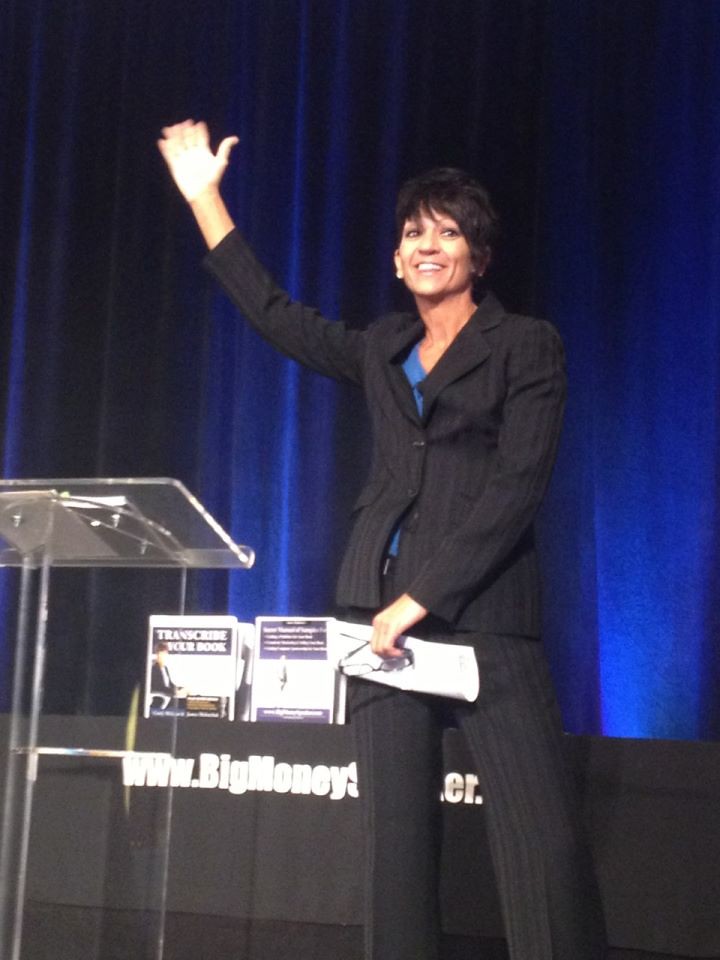 Accomplished and Widely Experienced Transcriptionist
Cindy McLane is an accomplished and widely experienced transcriptionist who owns a successful transcription business.
Having specialized in medical transcription for 13 fulfilling years, Cindy devised her very own unique system in 1997 to help people from all walks of life get their books written. To date, Cindy has worked with many professional speakers, entertainers, Olympians, medical experts, radio and television show hosts, teleseminar hosts, CEOs, and experts from diverse fields with diverse backgrounds. She has a fast, easy and painless way to help get your book done.
Cindy serves as James Malinchak's Executive Assistant and runs his Private Coaching Program as well as setting up seminars and special events.
Get Started
You can get your book done ASAP without having to write it yourself!
Have you been trying to write your book for months, even years, but things seem to continue getting in the way of you finishing? That is the one constant thing I keep hearing from speakers I've met over the years. Let me help you by transcribing your audio recordings into written form so you can instantly have your book done!
As a busy speaker with over 100 speaking engagements a year, I need my audio recordings transcribed quickly so I have written products ready to sell immediately. I have worked with many other transcription people in the past. I'm not saying this because Cindy is my sister, I'm saying it because it's a fact. Cindy is by far the fastest I've ever worked with and you won't find a better price for the quick turn-around and the great quality of work you'll receive!
Working with Cindy was so easy. I had a bunch of choppy audio tapes that were pretty difficult to hear. Cindy knocked out the whole project, which amounted to over 100 pages typed, in just a few days. I was amazed. Cindy easily saved me several weeks of time and immense frustration. Had I tried to transcribe my speech myself, my book would never be written.
Cindy is amazing. She transcribed my one-hour audio CD into 50 pages of text complete with paragraphs in three hours flat! All I have to do is put in some chapter titles and I've got a booklet I can sell after my talks! If transcribing was an Olympic sport, Cindy would win the Gold Medal!
Join Us
Our Clients Are Like Family
Cindy does all of my transcription work and you need to have her doing all of yours too! She will save you an enormous amount of time and money and will help you to get your book done and out so you can start making extra money selling it!
– James Malinchak
Contact Us
It's a fast, easy way to get your book done. It's easy to get started working with Cindy.
P.O. Box 530061 Henderson, NV 89053
M-F: 8am-5pm, S-S: Closed